It was a crazy week and one of slow production as we were experiencing a massive heatwave here in the UK.
But I have made inroads with some awesome new projects and as promised, more great samples for free for you guys.
More are in the edit as I type and I will add them to the catalogue in a moment.
K Pop (Kay Pop Pop) Royalty Free Vocal Ringtone Jingle Hip Hop Groovy Chick
18 Jun
00:34
Robot Takeover Ringtone Fun Loop Sample Audio Android Music by Beats Ministry
17 Jun
00:38
Funky Ringtone Message Received Royalty Free by Beats Ministry SFX FX Freebies
17 Jun
00:38
Cool Ringtone Samples Royalty Free Beats Mobile Phone Audio Dance Loop Tale teller Club
17 Jun
00:42
Cool Beats Ministry Royalty Free Mobile Phone Loops Ringtones Alarm Audio
17 Jun
00:49
Fab Synth Pop Ringtone Loops Rave Drums by Beats Ministry Royalty Free Music Samples
17 Jun
00:50
Guitar Twangy Drums Live Audio Band Practice Cool Ringtones Beats Ministry
16 Jun
00:32
Big Bnad Jazz Sample Retro Feels Beats Ministry Royalty Free Audio Recording Tools
16 Jun
00:33
Live Band Retro Sound Drums Royalty Free Beats Ministry Vintage Loops Samples
16 Jun
00:32
Phaser Crush Loop Beats Minister Royalty Free 112 BPM 4/4 Cool Drums Hip Hop Trance
15 Jun
00:30
Singing Robots Royalty Free Loops for Editiors and Artists Electronic Digital Music Downloads
15 Jun
00:36
Robot Anime Take Over Jing Ringtone Loop Sample Guitar drum Whees Beats Ministry Royalty Free Voca
15 Jun
00:36
Ringtone Audio Toolkit Flamenco Greek Influence Dance Drummer Beats Ministry Royslty Free
15 Jun
00:35
Bollywood Party Beats Royalty Free Samples by Beats Ministry World Dance
13 Jun
00:36
Royalty Free Ibiza Party Intro Beats Ministry Cool Audio No Sign Up Easy Downloads
13 Jun
00:38
Royalty Free Disco Music by Tale teller Club Logo Style Jingle SFX FX Vologging TikTok YouTube Audio
13 Jun
03:24
I'm So Lonely Robot Vocal Ringtones Beat Ministry Samples SFX FX Royalty Free Sounds
11 Jun
00:32
Take Me I'm Yours Robot Vocal VO SFX FX Free Loop Sample Digital Audio Freebies
11 Jun
00:26
Yeah Yeah Vocal Hip Hop Ringtone Beats Ministry Free SFX Samples CC Fun Sounds
11 Jun
00:30
Ringtone Factory Beats Ministry Freebies Funk Rock Yeah Baby SFX Samples Alarm
11 Jun
00:39
Prog Rock Guitar Riff Jingle Beats Ministry Samples Sounds SFX Royalty-Free Digi Music Tools
11 Jun
00:37
Girl Sneeze SFX FX Sample Loop Royalty Free Filmmaker Kit Sounds For Audio Designers
11 Jun
00:23
Gun Cocking Rifle SFX FX Royalty Free Podcast Filmmakers Vlogger YouTube Creator Tools
11 Jun
00:21
Gentle Popping Anime Cartoon SFX FX Royalty-Free Audio Recordings FX CC
11 Jun
00:23
Cartoon Audio Bad Luck Animator Comedy Film TV Uh-Oh SFX FX
11 Jun
00:26
Elevator Lift Flats Office Block Hotel Ping Indicator Tannoy Arrival SFX FX No-Copyright
11 Jun
00:22
Ping PC Computer Sounds SFX FX Royalty Free Audio Film Gamer Designer CC TTC
11 Jun
00:22
Car Passing Vehicle Outdoor traffic Road Street SFX FX Royalty Free Aidio Filmmaker Tools
11 Jun
00:27
Stupid Laugh Recording Audio SFX FX Male Vocal Royalty Free Loop Sample Filmmaker Tools
11 Jun
00:32
Royalty Free Film Samples SFX FX Sound Recordings Editing Toolkit
10 Jun
00:29
SFX Cymbal FX Beats Riff Editor Tools Filmmakers Gamers Vloggers Podcasts
10 Jun
00:29
SFX with Drums Beats Ministry Royalty Free Samples HD Download Audio Recording
10 Jun
00:28
Royalty Free Film Music Beats Piano Bars Pensive Transient Slight Tension Royalty Free
10 Jun
00:28
Cool Sample Jingle Riff Beats by Tale Teller Club Royalty Free Film Music Editing Tools
10 Jun
00:28
Groove Loop Cafe Riff Beats SFX FX Film Editor Advertiser Jingles by Tale Teller Club
10 Jun
00:28
Royalty Free Female Vocal Sample Jingle Intro Podcast Tools Film Audio Sample
09 Jun
00:29
Slow Jazz Chill Piano Music Sample by Beats Ministry Royalty Free Film Musician Tools Post Edit
09 Jun
00:45
Jazz club Lunchtime Gig Royalty Free Samples Drums Beats Piano Tune
07 Jun
00:34
Sexy Low Grind SFX Samples Beatbox Gems TTC CC Royalty-Free CC
07 Jun
00:33
Free Jingle Ringtone TTC Samples Juicy-Lopp Beats Box SFX FX CC
07 Jun
00:30
Frying Garlic Kitchen Utensil Pan Fat Sautee Audio Recoding Royalty Free SFX FX Loops
07 Jun
01:12
Window Knocking Glass Knuckles Inside Audio Free SFX FX Samples CC
07 Jun
00:37
Plastic Bag Scrunch Wrapping Russling Free Audio Recording Soundbites SFX FX Noisy
07 Jun
00:26
Creaking Squeaky Oven Stove Door Slow Moving SFX FX Loop Sample Audio Recordings CC
07 Jun
00:52
Farmyard SFX Cocks Chickens Pigs Royalty Free FX Filmmakers Gamer Audio Recordings
07 Jun
01:08
Wanna Go Out With Me? Royalty Free Ringtone Vapor Punk Sample Female Vocal
06 Jun
00:30
Clubbing Ringtone Vapor Punk Vocal Party Ibiza Jingle Samples Royalty Free
06 Jun
00:35
Ringtone Jingle Loop Sample Drum Machine Song Amazing Grace Club Version Copyright Waiver
05 Jun
06:29
Royalty Free Acapella Amazing Grace Song Ringtone Jingle Band Female Vocal Part No Music
05 Jun
05:17
Royalty Free Ringtone by Tale Teller Club Alarm Mobile Phone Audio Loop Vapor Punk let's Party
05 Jun
00:32
Rock Gospel Choir Drums Beats Royalty Free Tale Teller Club Samples Ringtones Jingles
04 Jun
00:28
Church Choir Ringtone Jingle Drum Maching Tale Teller Club Beats Religious Heavenly Angels Drum Tracks
04 Jun
00:28
Angelic Guitars Ringtone Drums Synth Royalty Free Beats Tale Teller Club Juicy Beats Royalty Free Dwonloads
04 Jun
00:28
Banging Drums Tale Teller Club Beats Royalty Free Music Tools SFX Jingles
04 Jun
00:28
Dying Weak Man Breathing Breathless Fighting for air SFX Human Sounds FX
03 Jun
00:36
Summer Sounds Birds Insects Fields Outdoors Royalty Free Downloads SFX FX CC TTC
03 Jun
01:00
Free Printer Scanner Audio Copy Print Office Sounds SFX FX CC TTC Authentic recordings
03 Jun
01:10
ASMR Mic Handling Feedback Microphone Bashing Popping SFX FX Royalty-Free Editing Film Tools
03 Jun
00:37
Bashing Metal Lift Doors Violent Outburst Loud SFX FX CC TTC Free
03 Jun
00:31
Whale Song Quiet Hipnotoc Ostinato SFX FX Loop Freeshare TTC CC Nature Womb
03 Jun
00:35
Clubbing DJ Intro Transition Beats Royalty Free Cool-Loops Editor Tools SFX FX CC
03 Jun
00:31
5 Royalty Free Loops Engine Tractor Idle Running SFX FX CC TTC No Sign Up Required
03 Jun
00:56
Forest Walking Boots Audio Farm Farmer Steps Royalty-Free Downloads SFX CC FX
03 Jun
00:48
Office Audio Sounds SFX Searching Files Filing Cabinet Royalty Free FX TTC
03 Jun
00:38
Site Noise Wormen Tracter Authentic Recording Free Downloads SFX Loop FX CC TTC
03 Jun
00:44
Chanting Prayers Religous SFX FX CC Royalty-free TTC Loops Film Gamer Tools
03 Jun
01:09
Cat Purr Purring Loud Close Up Mic ASMR Royalty Free Loops Recording Animal Feline SFX FX TTC
03 Jun
00:57
Bees Hive Swarm Royalty Free Audio SFX FX CC TTC Loops Film Ganer Tools
03 Jun
00:37
Magpie Shreik Call Tree Bird Call Nature SFX FX Royalty Free TTC CC Share
03 Jun
01:03
DJ Tools Fader Audio Intros Backing Dub Royalty Free Tale Teller Club Beats
03 Jun
00:30
Jabbing Tense Intro Link Royalty Free Tale Teller Club Beats Ringtone Clubber DJ Tools
03 Jun
00:33
Edgey Industrial Underground Berlin Club Beats by Tale Teller Club Royalty Free Samples
03 Jun
00:33
Rap Trap Ringtone Tale Teller Beats Royalty Free CC SFX FX Samples Modern
03 Jun
00:33
Rap Backing Ringtone Trap Beeats Royalty Free Tale Teller Club SFX FX Editing Kit
03 Jun
00:37
Drum Moving Arp Sample Ringtone Alarm Mobile Call Phone Audio Modern TTC CC SFX
02 Jun
00:39
Ringtone Alarm Drum Beats Tech Synth Tale Teller Club Royalty Free Beats CC Downloads
02 Jun
00:37
Cafe Ibiza Groove Ringtone Royalty Free Sample Editor Tools CC SFX
02 Jun
00:47
C Major Progression Drum and Tune Beats for Musos Editing Tools
02 Jun
00:55
Music by Tale Teller Club, Queen's Jubilee Party, Facebook Catch, Books and Waffle
02 Jun
25:32
Complex Hip Hop Ringtone Sax Synth Rhymic Sample Royalty Free by Tale Teller Club Music Editing Tools
02 Jun
00:45
Ringtone Alarm Sample Fantasy Harmonic Disco Royalty Free Music Sampls Tale Teller Club
02 Jun
00:33
Two Guitars and Gunshot Ringtone Sample Royalty Free Tale Teller Club Beats SFX FX CC
02 Jun
00:28
Disco Intro Singer Songwriter Sample Beats by Tale Teller Club Royalty Free Music Ringtones
02 Jun
00:33
Club Beats Royalty Free Ringtone Sample Music Beats by Tale Teller Club SFX FX Post Edit Tools
02 Jun
00:33
Glam Rock sample Ringtone Royalty Free Samples Cool Beats Tale Teller Club Musician Toolkit
02 Jun
00:34
Drums Synth Intro Rise 1980 Royalty Free Music by Tale Teller Club Cool Ringtone Downloads
02 Jun
00:35
Annoying Bloke Listening to Club Music on Headphones Royalty Free SFX FX by Tale teller Club
31 May
00:23
Taking a Pill Royalty Free SFX Foil Pack Swallow Sound Loop by Tale Teller Cub Filmmaker Tools
31 May
00:09
'I Love You' Ringtone Let's Party ft Vapor Punk Royalty Free Beats by Tale Teller Club SFX Jingles
31 May
00:38
Ringtone FT Cuddles Let's Party Jingle Robot Words Royalty Free Sample Sounds Cool Beats TTC
31 May
00:25
Ringtone Song by Tale Teller Club Royalty Free Jingle Sample Ft Cuddles SFX Beats Funk Robot
31 May
00:31
Jazz Funk Ringtone Alarm Whistle Flute Drums Bass Guitar Sample Royalty Free Music by Tale Teller Club CC SFX FX Backing Overdub
31 May
00:40
Fast 80s Synth and Drum Machine Sample Royalty Free Music By Tale Teller Club SFX FX Audio Tools
31 May
00:33
Retro 80s Beats Bass Synth Bars by Tale Teller Club Royalty Free Bars Freeshare
31 May
00:32
Cheezey Synth 70s Lounge Music by Tale Teller Club Royalty Free Sample Audio SFX FX Jingles
31 May
00:34
What do you Mean Female Voice Over Loop SFX FX Royalty Free CC Vocal
31 May
00:04
So Excited Royalty Free Female Vocal Recording SFX Post Edit Audio Sounds for Creatives
Can We Go Home Now? Royalty Free Loop Samle Audio Any Use SFX FX CC 1
31 May
00:03
Did You Fall From Heaven? Female Vocal Loop Royalty-Free SFX FX CC1 Gamer Filmmaker sound Samples
31 May
00:05
How Would I know Female Vocal Royalty Free Gamer Sounds SFX Loops Cartoon Anime
31 May
00:10
Female Vocal NYC Think You Got What it Takes? Royalty-Free SFX FX Over Dub Loops
31 May
00:04
Yey Whoopee Male Vocal Kids Entertainer Cartoon Royalty Free SFX FX CC Over Dum Editing Film Tools
30 May
00:24
Old Man Blues Riff Royalty Free Beats By Tale Teller Club SFX FX CC Music Tools
30 May
00:31
Ethnic Beats World Music Sample Royalty Free Music SFX FX by Tale teller Club CC Creator Tools Jingles Musicians
30 May
00:34
Down & Dirty Ringtone Jingle Intro Prog Rock Bass Beats Royalty Free By Tale Teller Club
30 May
00:32
Mac Book Typing Female Audio SFX FX CC Royalty Free Sounds Editor Tools Loops Share
30 May
00:45
LOAD MORE
Change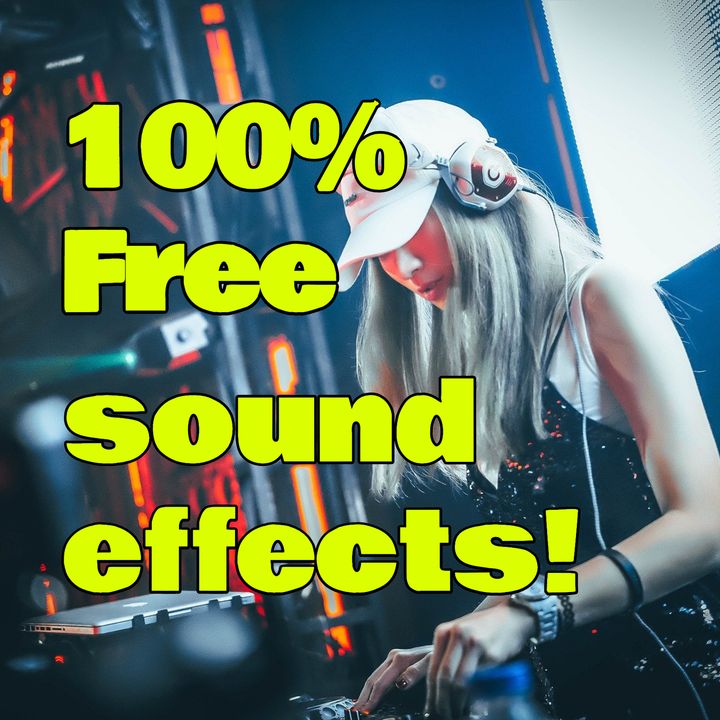 Contacts
Listen on



Spreaker Podcast Player

Listen for Free on Spreaker Podcast Player



Apple Podcasts

Listen on Apple Podcasts



Spotify

Listen on Spotify



iHeartRadio

Listen on iHeartRadio



Google Podcasts

Listen on Google Podcasts



Castbox

Listen on Castbox



Deezer

Listen on Deezer



Podcast Addict

Listen on Podcast Addict