100% Free SFX & Ringtones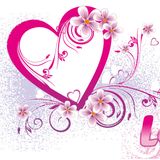 Tale Teller Club
ARTS
Welcome to our growing catalog of awesome loops and samples by talented musicians and film editors.
No sign-up needed, immediate downloads on my own site
https://beatsministry-sfx.blogspot.com/
Check our free social network platform for musicians and artists
Also check out my new Pond 5 platform for huge discounts and free Wav Files for members!
https://www.pond5.com/?ref=TaleTellerClub
https://www.pond5.com/artist/TaleTellerClub?ref=TaleTellerClub
...
See More
Date
Duration
Tension Dramatic Ringtone String Loop Staccato Film Post Edit Royalty Free Tale Teller Club Sample Loops
12 Aug
00:27
New Release Sarnia de la Maré FRSA presents Dinah and Rhapsody in Blue by Tale Teller Club
08 Aug
21:01
Free Ringtone Bollywood Opera Beats No Copyright Cool Jingles Alternative Style
04 Aug
00:28
Hip Hop Ringtone Royalty Free Cool Beats with Boys Choir Tale Teller Club
04 Aug
00:27
Hypnotherapy Sample Free Loop Tale Teller Club Rains for Creativity Piano Cello
03 Aug
00:30
Rise by Tale Teller Club New Single Cerebral Dance Music CDM New Generation
30 Jul
16:05
How Long Can I Wait Male Vocal Hip Hop beat Box Song Downloads Free Ringtones
26 Jul
00:28
Beat Box Boys over Percussion Raw Drums Cool Ringtone Royalty Free
26 Jul
00:27
Beatbox Male Female Singer Drums Free Ringtone Song Multiple Downloads Shareware
26 Jul
00:26
Free Ringtones Hip Hop Vocal Man Woman Royalty-Free Downloads Tale Teller Club
26 Jul
00:27
Hip Hop Song Male Vocal Gospel Royalty Free Sample by Tale Teller Club Beats Ministry
26 Jul
00:27
Hip Hop Ringtone Double Drums Sample Royalty Free Beat Box Style Beats
26 Jul
00:27
Hip Hop anthem Ringtone Party Life all Night Royalty Free Beats Tale Teller Club Loops
25 Jul
00:26
Euro Disco Ibiza Fusion Ringtone Tale Teller Club Beats Ministry Audio Files Royalty Free
25 Jul
00:27
Yanky Style USA Middle 8 Link Bars Drums Lead Guitar Riffs Progress Biker Trax
25 Jul
00:34
Band Rehearsal Dirty Bass Kick Ass Lead Riff Royalty Free Audio MP3 Beats Ministry Sample
25 Jul
00:34
USA Invasion Dirty Bass With a Lead Coming From the Bunker Beats Ministry Audio Samples Free of Charge
25 Jul
00:40
Bass King Garageband Drums and Otherworld Over DubSynth Free Ringtone Song TTC CC
24 Jul
00:41
Naked Drums for Musician Click Track Band Practice Ringtone Basics Royalty Free
24 Jul
00:36
Rare Love Ringtone Vocal Plus Drums Cool Hip Hop Vibe Royalty Free Tale Teller Club
24 Jul
00:37